it's only been a year or so and she's finally off the needles! this is a pretty mercerized cotton sweater with one of the funkiest lace stitches...took me HOURS to figure it out.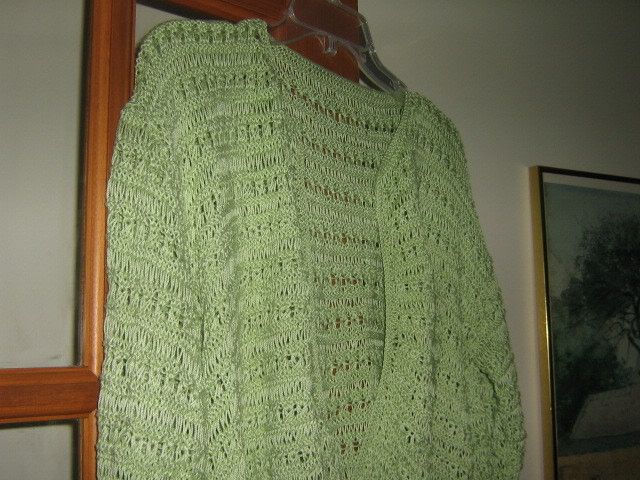 i've already started an afghan - two nephews are getting married next year and i need to give them something from the heart. :)
lots and lots of flowers coming from the gardens. life is good!